Our manufacturing facilities & equipment
Star Safety Technologies has been manufacturing LED warning lights, strobe warning lights, lightbars, lanterns, switch controllers, sirens, mounting brackets, and so much more for years.
With decades of industry knowledge on our shoulders, we're fit to provide all our clients with high-quality lights and sirens for their emergency vehicles, trains, buses, and squad cars.
We're determined to continue to bring all of you the high standards you're used to by using the latest technology and techniques in the lighting manufacturing industry.
Take a look at all the amazing equipment and facilities we have that help us bring you the best possible emergency lighting around.
Learn about the history of Star Safety Technologies HERE
Barlight, LED, Mini-Bar production area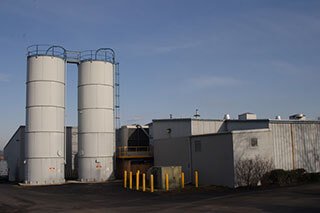 Plastic molding pellet silos provide ample raw material to meet any change in demand of molded product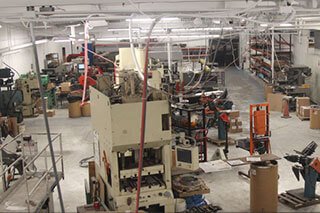 Metal stamping utilizing turret presses for flexibility and short run stamping
Punch press for larger runs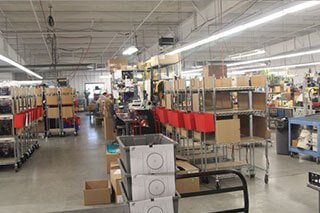 Strobes, LED production area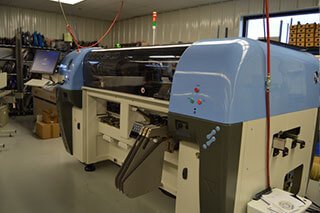 Surface mount placement equipment (SMT) meeting all the newest board and component designs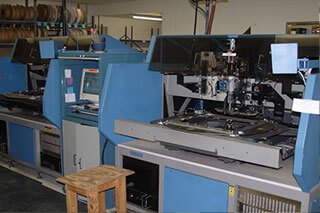 Thru-hole automation insertion equipment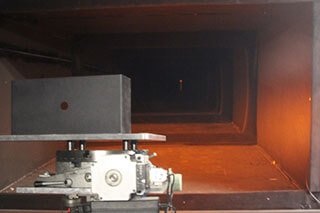 Light Tunnel: Photometric Validations to SAE standard for LED, Fluorescent, Strobe, Halogen and Incandescent
Meets the requirements of Automotive, Emergency Equipment, Rail, Industrial Fire Alarms, Certified by AMECA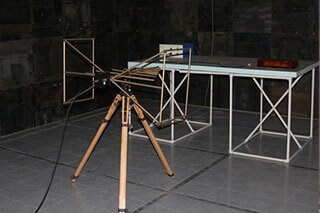 EMI Chamber Ability to test our own products to both European and American specifications, in house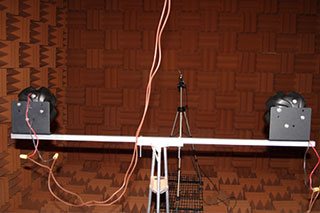 Anechoic Chamber certified by AMECA to test sound output for sirens, warning alarms and back-up alarms
Molding in polycarbonate, ABS, Glass Filled Nylon and Over Molding in Polyurethane, Press capability from 80 - 700 tons
Color Blending capability at the presses, chromaticity validation for color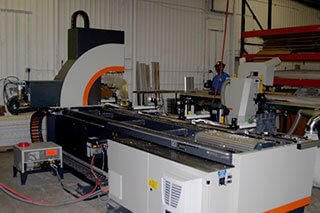 Aluminum extrusion, Machining, Cutting, Drilling, and Tapping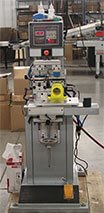 Pad printing machine: Ability to print information directly on products
Core Capabilities
Standard Products
LED Warning Lights - Beacons, Lightbars, and Directional
Strobe Lights - Beacons, Lightbars, and Directional
Halogen/Incandescent - Beacons, Lightbars, and Directional
Barricade Warning Lights
Back-Up Alarms, Buzzers, and Sirens
Railroad Personal Safety Products - Trainman Lanterns, Car Inspector Lanterns, Marker lights, and blue lights
6V/12V rechargeable batteries and chargers
Custom wire harness and Termination
Mounting Brackets and Assemblies
LED Illumination Lighting
Design Engineering
Illumination Design Experience
Source Type: LED, Fluorescent, Gaseous Discharge, Halogen, Incandescent
Audible Products
Sirens, Back-Up Alarms, Industrial Warning Alarms and Horns
Applications
Industrial Warning/Emergency Lighting
Heavy-Duty Truck
Railroad
Police
Fire/EMS
Voltage Ranges
6/12/24/36/48/72/120/240V DC 24/120/240V AC, 10-30 10-72/10-110V DC (Multi Voltage)
Modeling/Machine Shop
3D Plastic Model Printing
Plastic Machining
Metal Machining: Wire EDM, Carbon EDM, CNC Machine and Fabrication of Aluminum Extrusions
Rapid Prototyping
CAD Capability
SolidWorks (3-D Mechanical Software), Autocad/Mechanical Desktop (2-D + 3-D) software, TracePro (Optical Ray Trace), Orcad (Schematic/PCB layout), Mastercam (CAD/CAM Software)
Agency Approvals
UL/CUL [Nema 4X, Explosion proof (Div I, Div 2), IP65, Fire Alarm, Marine]
CSA, SAE, FRA, CE, California Title 13, AMECA, NFPA, ECE
Test Equipment
Anechoic Chamber (AMECA Certified), 18 meter Photometric Light Tunnel (AMECA Certified), Environmental Chambers, Electromagnetic and Radio Frequency EMI/RFI Chamber, Dust Chamber
Manufacturing
Vertically Integrated Metal Stamping, Plastic Molding, Metal Die Fabrication, Plastic Mold Fabrication, Electronic Design and Assembly, Encapsulating, Final Assembly
Flexible Manufacturing Process Custom Production
Large Quantity Runs and/or Short Runs
Inventory management system
Product Tracing to the End User-Product Serial Number
Manage via Preventative Maintenance
Pad printing
Metal Fabrication (Stamping, Bending, Cutting, Welding)
Stainless Steel to 14 gauge
Cold Rolled Steel
Aluminum to 1/4"
Extrusion CNC
Molding/Over Molding (Polycarbonate, Glass Filled Nylon, ABS, Others)
80 - 700 ton molding presses, Color Blending, Chromoticity Testing
Electronic Circuit Boards
SMT and Thru-Hole, FR-4 and Metal Core
Epoxy Encapsulating
Weather -Proofing and Vibration Protection
Urethane and two component epoxy
Dip, Spray, and encapsulate capability
Internal Design Validation
AMECA certified Photometric Lab
AMECA certified Sound Chamber
ECE Standards
Solidworks Finite Element Analysis (FEA)
SAE Standards
UL/CSA/CE Standards