Grote Industries Acquires Star Headlight & Lantern Co, Inc.


Acquisition will combine two multi-generational family businesses that focus on safety and lighting systems
Avon, N.Y. (April 17, 2023) - Grote Industries is excited to announce it has acquired Star Headlight & Lantern Co, Inc. The acquisition will become part of the newly created Star Safety Technologies by Grote, a holding company wholly owned by Grote Industries, Inc.
Founded in 1889, Star has a long history of providing quality lighting products to a variety of industries, including the rail, amber light, and emergency lighting markets. Under this new ownership, Star Safety Technologies will continue to support these markets while benefitting from the combined resources and expertise of the two companies to innovate and grow.
"As a long-standing supplier partner to Grote for some of its key warning and hazard products, Star caught our attention with its great quality, innovation, and approach to serving their markets," says Mike Grote, who will serve as General Manager for the holding company. "We are excited about building upon the rich legacy Star has developed over its 134-year multi-generational history within the Jacobs family."
Dominic Grote, President and CEO of Grote Industries, welcomes the benefits the combination of the two companies will bring to their respective markets. "When looking for great companies that can help us serve our customers and markets better, the opportunity with Star was a perfect fit. Both our companies have been built not only on strong family leadership and commitment to their customers but also on great people and team members that work together in an environment of trust, integrity, responsibility, and respect. This addition to the Grote family of businesses demonstrates our commitment to embracing opportunities that will help us get closer to our customers and grow and scale our capability to innovate and bring safer, smarter products to the markets we serve."
Christopher D. Jacobs, Owner and CEO of Star Headlight & Lantern Co, Inc., is excited about what the future holds for the company's team in Avon, NY, its customers, and the surrounding community. "As a fifth-generation family business founded in 1889, we are committed to doing what is right for our team, our community, and our customers. After much consideration and careful evaluation of what is best for Star, we are confident that under the Grote family care and leadership, the Jacobs family legacy of bringing innovative, high-quality products to its customers will continue and prosper."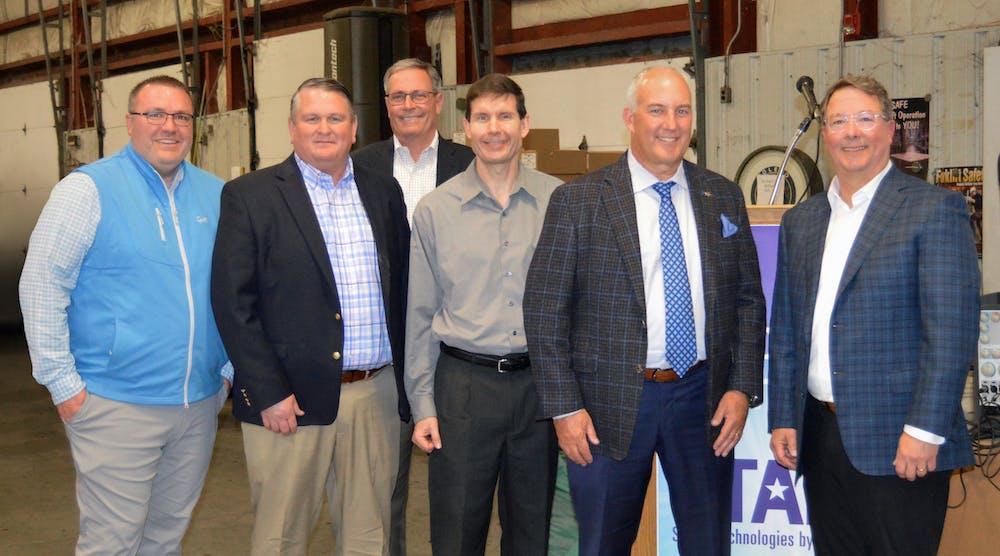 (left to right): Josh Wilbur, Director of Human Resources (Grote); Brian Blanton, CFO (Grote); Mike Grote, General Manager (Star Safety Technologies by Grote); John Green, Vice President and COO (Star Headlight and Lantern Co.); Christopher D. Jacobs, Owner and CEO (Star Headlight and Lantern Co.); Dominic Grote, President (Grote)
About Grote Industries
Grote Industries is a global leader in the development, manufacture and supply of innovative visibility and safety systems for the on-highway, off-highway and trailer body builder markets. Grote products include a full range of vehicle lighting, electrical and reflective systems, and the accessories necessary to support their long-life performance. For more than 120 years, Grote, a family-owned company, has provided state-of-the-art solutions for OEM and aftermarket customers across the globe. Grote's headquarters is located in Madison, Indiana, and serves international customers with locations in Canada, Mexico, Europe and Asia and employs over 1,600 people globally. Additional information is available at grote.com.
About Star Headlight and Lantern Company
Star Headlight and Lantern Co. was founded in 1889 by five founding owners. Four months later, George Washington Jacobs bought the sole controlling interest in the company. Since then, the company has maintained production in Rochester, New York, and its vicinity, with the current headquarters and manufacturing center in Avon, New York. The Jacobs family has guided the company through five generations of leadership and has since become the leader in the rail, amber light, and emergency lighting markets.
###